Welcome to the ONVU LEARNING Blog! This is where we can right more information to give this page some substance and context for all of the blogs and their categories.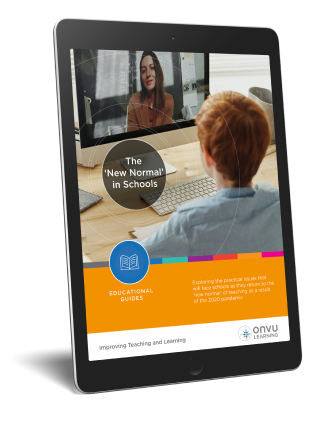 THE NEW NORMAL IN SCHOOLS GUIDE BOOK
This guide looks at the practical issues that will face schools as they return to the 'new normal' of teaching due to the pandemic. We've gathered ideas from our partner schools and knowledge of educational technology to help you meet these challenges in the 'new normal'.
Keep in touch with ONVU Learning and to receive the latest news on EdTech, lesson observation, and teacher training and development.