Non-judgemental lesson reflection and CPD solution designed by teachers, for teachers.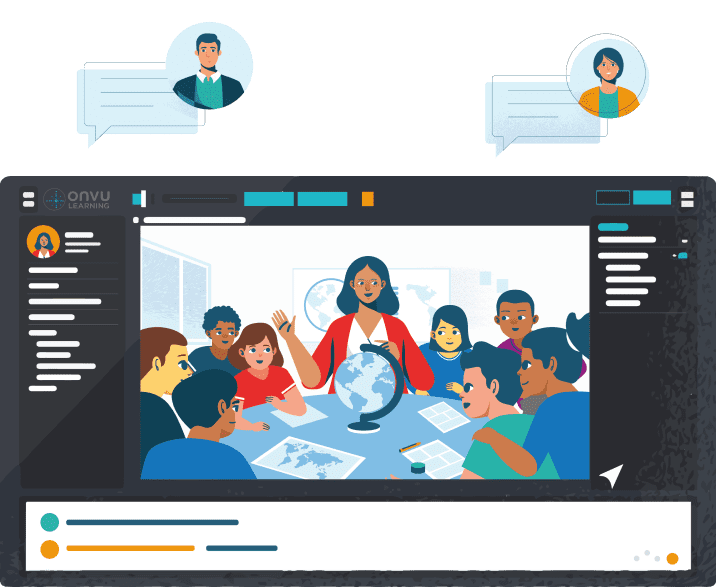 WHAT IS ONVU Learning REFLECT?
Teachers can review and analyse all aspects of their lessons and their teaching, professionally notice critical moments, probe for insights and map the impact of their decisions with ONVU Learning Reflect. With Reflect, teachers have a tool for CPD and have the chance to become truly reflective teachers.
ONVU Learning REFLECT CAN HELP YOU:
REDUCING IMPACT ON THE TIMETABLE
Reducing in-person classroom observations means more time focusing when it matters
CAN HELP TEACHER RETENTION
Non-judgemental CPD can help inspire and motivate your ECTS right from the start
IMPROVE TEACHING OUTCOMES
Help improve your school performance and teaching outcomes with tailor-made CPD
ONLINE TRAINING PORTAL AVAILABLE TO ALL USERS
Being able to reflect on lessons is just one benefit of ONVU Learning Reflect. All of your teachers will also have access to self-guided reflection tools including a full video suite and downloadable guides that are created to guide teachers through their self-reflection. So now they can capture critical moments in the classroom through video and then use the training to guide them through their self-reflection.
SCALE CPD ACROSS YOUR SCHOOL, EASILY
CPD for teachers can be an important part of staff retention and meeting your school performance goals. ONVU Learning Reflect's all-in-one solution of video and self -guided reflection tools offer a comprehensive suite of CPD tools at your fingertips that can be scaled quickly. Plus your more experienced teachers can share clips of their experiences and lessons quickly to offer advice and guidance, building your own bank of best practice.
VIDEO SOLUTION TO LOOK AT ALL PARTS OF YOUR CLASSROOM
Our unique, 360-degree camera based solution with mic means that teachers can analyse all parts of their classroom to trace impacts and critically consider how to improve their practice. A 360 degree solution means they get to see everything all at once, and go back and trace those critical moments, from observing themselves to the impact it has on the classroom to get a better understanding during self-reflection.
HOW DOES ONVU Learning REFLECT WORK?
We all know how busy a school day can be. ONVU Learning Reflect is an online platform that guides teachers through self-reflection, helping them trace the different impacts on a classroom to be able to spot patterns and analyse their own performance.
ONVU Learning Reflect works with our unique 360-degree camera solution that can help you capture every moment of the classroom rather than a fixed point. This means that your teachers can go back and look at any moment of their lesson using the ONVU Learning platform at a time that suits them.
Lessonvu Reflect users also get access to a full suite of self-reflection tools. With a comprehensive range of training videos, video tracking and downloadable guides, it's designed to be an easy to use, supportive tool for your ECTs, providing a system to guide and structure their self-reflection, letting them focus on the important parts of their practice.
Or secure sharing function also allows NQTs and Trainees to share clips and notes with colleagues and mentors, meaning even greater support for your ECT without adding work for their mentors, and providing support without having to get teachers off timetable.
CLICK THE ICONS BELOW TO LEARN MORE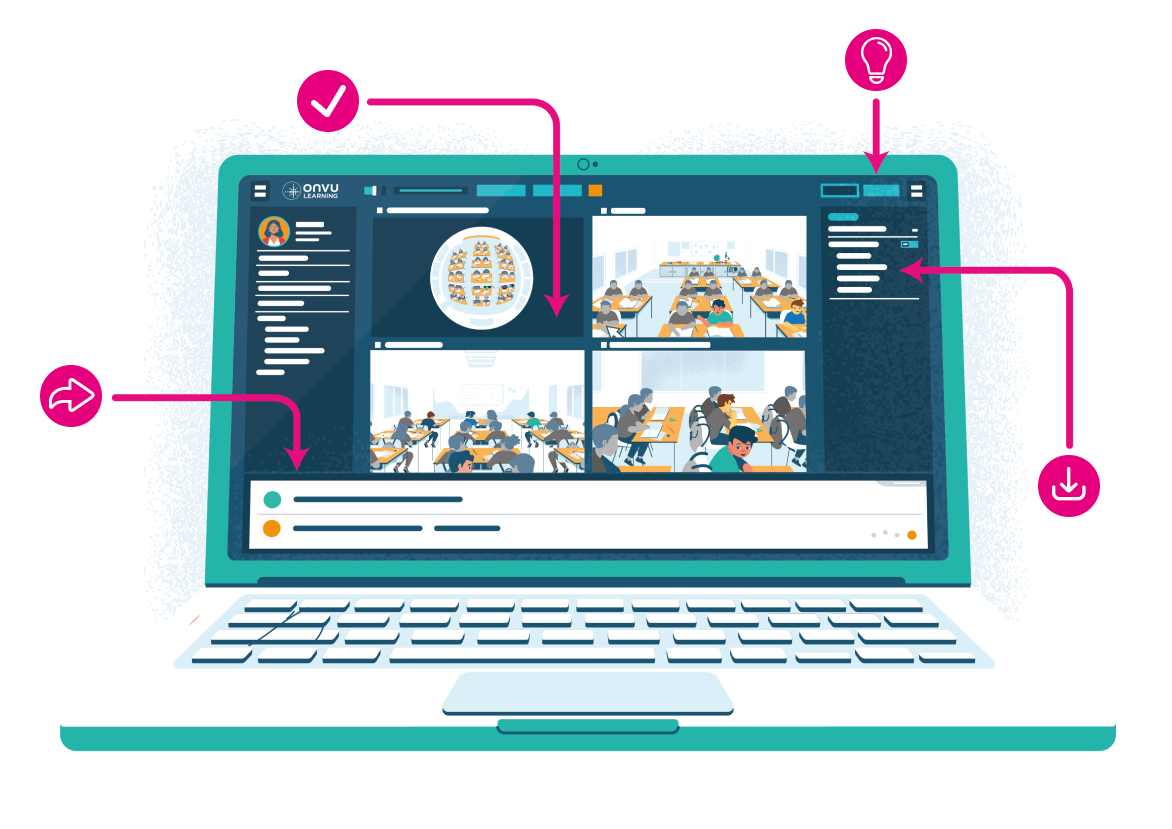 With dialogue moments, share your lesson with a peer or mentor and discuss areas of improvement
1 of 4
Review and analyse your lesson thanks to ONVU Learning's solution and notice the critical moments that defined your teaching
2 of 4
Use the prompts to map the classroom interactions, export your Trace report to interpret the patterns
3 of 4
Log in to the training portal to learn the theory and how to make best use of the software
4 of 4
What education professionals are saying
"Capturing the learning behaviour and when the students are mostly engaging or not with learning, that's the absolute utopia of where lesson observation should be."
"It's had a massive impact on progress already, I used [ONVU Learning] with a year 9 class. I just marked their essays today and already they are achieving 30% higher grades."
"I have done more to reflect and improve my own practice than I have done since I first started training and I love it!"
"If you compare two scenarios: one a person coming to the classroom and giving you feedback, the other a [ONVU Learning] platform...I would go with the [ONVU Learning] platform."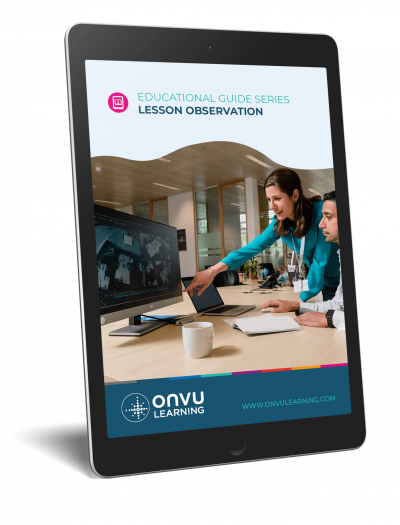 Our Lesson Observation Guide is packed with evidence-based research, experience and thoughts on the best practices for lesson observation. It explores how, when done well, it can drive a school forward, change the culture and improve teaching and learning.