Come & meet us at BETT 2023
Bett is the world's leading EdTech Show industry show of the year in the education technology landscape, bringing together over 600 leading companies and over 30,000 attendees from the global education community.
REGISTER FOR FREE BEFORE 17 MARCH 2023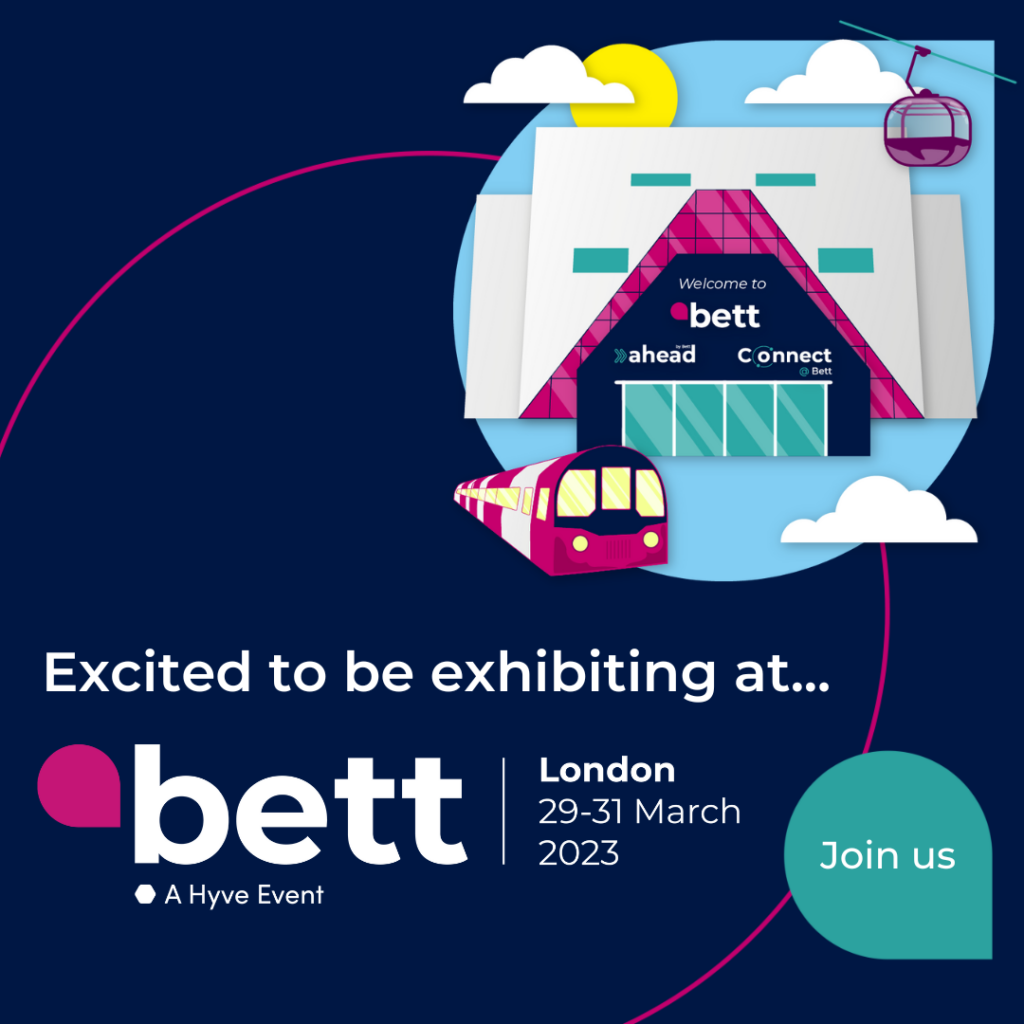 Educators from across the globe come together to find inspiration and discuss the future of education, as well as the increasing role technology and innovation plays in enabling all educators and learners to thrive.
Why come and see ONVU Learning at BETT?
When you visit us on Stand SG73 at Bett 2023, there are some really exciting things in store waiting for you:
Try the ONVU Learning System with a Live Demo
A picture is worth a thousand words. But in our case, it's a 360-degree video showing the ONVU Learning system in action through its easy-to-use interface and a quality audio experience. You will see the real deal and will have an opportunity to get hands-on with all its functionalities – it's the best way to get familiarised and excited about our product. Prepare to be impressed!
Exchange Ideas and Learn from Education Professionals
Come meet our special guests and experts in education from our partner schools. Talk about teacher training, the future of lesson observation and the challenges facing teachers nowadays in the profession. Share your views with us and leave inspired. 
DISCOVER 'THE ONVU LEARNING WAY'
ONVU Learning was created on the basis of one fundamentally important question: what tool will best enable teachers to self-reflect on their practice using real-time and contextualised visual and audio feedback? We also want to answer, how can schools and Trusts roll out CPD across their teachers at scale for lower costs than those of traditional methods? Learn how the tried and tested 'ONVU Learning way' can provide answers to these all-important questions.
SPEAKER SLOTS AT THE 'TECH IN ACTION' STAGE
Matt Tiplin, VP Commercial of ONVU Learning will be accompanied by Dr Sam Sims, Lecturer at UCL and Joshua Goodrich, Founder & CEO of Steplab to present the outcome and impact of the joint SCUDO project to understand the persistence or fadeout of CPD in early careers teachers within MATs
SPEAKER SLOT AT THE INTEL STAND
Matt will also be delivering a partner presentation from the Intel stand titled: Getting it Right for Every Teacher through Tech Enhanced Classrooms'.
29 – 31 March 2023
ExCeL London
Royal Victoria Dock, 1 Western Gateway, London, E16 1XL UK
Visit Stand: SG73
Speaker Slots:
Register for free before 17 March
SIGN UP FOR
THE ONVU NEWSLETTER
Keep in touch with ONVU Learning and receive the latest news on EdTech, lesson observation, and teacher training and development.