Learn more about how video in the classroom can help you build communities, increase collaboration and empower educators across sites.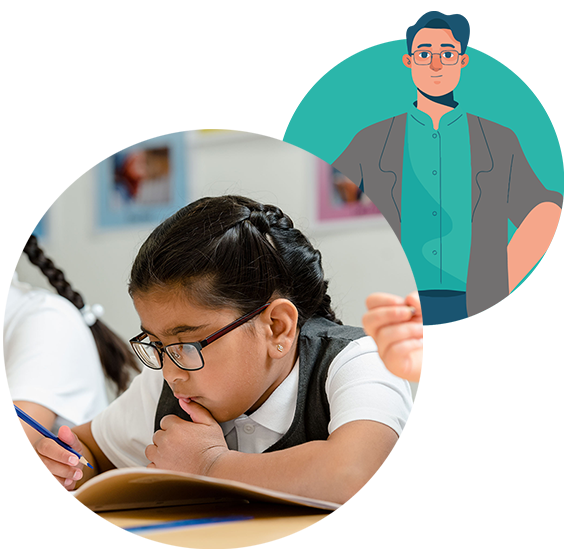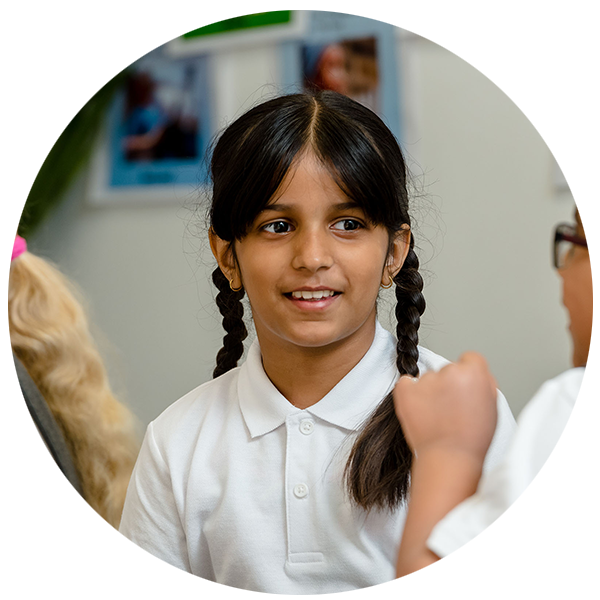 Improve teaching and learning consistently
Ensuring consistency of teaching and learning across multiple sites and schools is crucial for teaching standards.  Improvements can be facilitated through collaboration and sharing across multiple schools with the right tools.
ONVU Learning has been designed with collaboration in mind. You can encourage your schools to securely share clips and learning from site to site, scaling best practice across multiple locations and empowering teacher autonomy.
You can even create a bank of best practice to meet your framework standards and support your teaching standard objectives.
Using Video to Improve collaboration
Creating a bank of best practice video clips  to share, discuss and evaluate is a great way to improve teaching across multiple schools and empower teacher autonomy.
Whether it's for your Early Careers Teachers, helping newly recruited teachers adjust to your framework, or simply supporting teachers with their CPD, having a collaborative approach to sharing and learning empowers your teachers to develop and learn in an effective way.
Our 360-degree cameras allow you to see all parts of the classroom at once, without having to set up cameras on the day. Quick and easy access and sharing of clips really helps build knowledge and best practice, and for those who simply want to discuss the latest on teaching practice, our ONVU Learning Community is always a click away.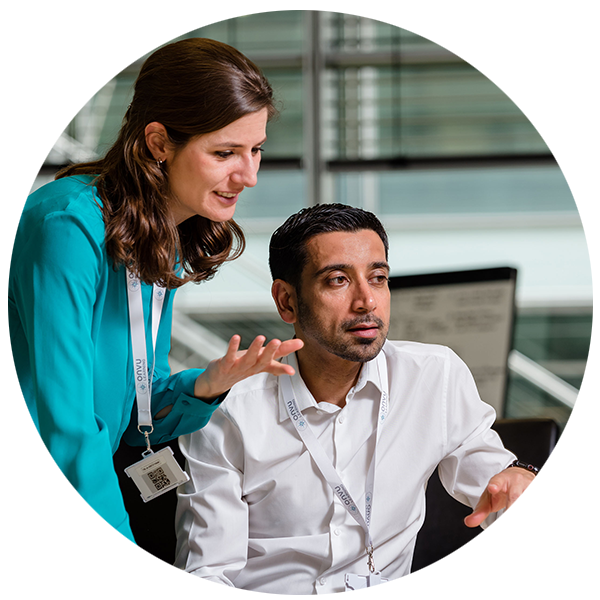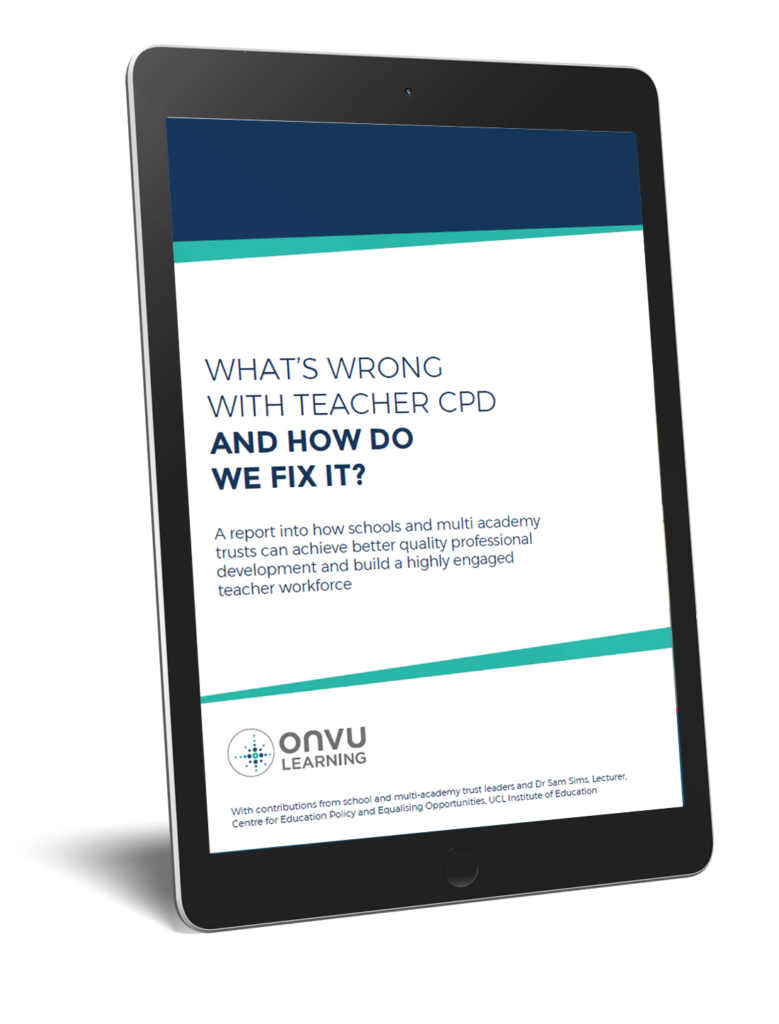 WHAT'S WRONG WITH CPD AND HOW TO FIX IT
An insightful and informative report exploring how schools and multi academy trusts can achieve quality professional development and build a highly engaged teacher workforce.
With contributions from influential education leaders, it's a read you won't want to miss.
Support your Teachers with Communities
Keeping your teams motivated and supported across different locations is important, especially for teacher retention and improving teaching standards.
ONVU Learning is based on putting development and support in teachers' hands, offering them the opportunity to take control of their development, whilst still operating in a Trust wide framework.
That's why we have Communities especially designed to allow teachers to collaborate and share with each other, across different schools. ONVU learning offers a creative, improvement-focused community to support your teaching staff, no matter where they are.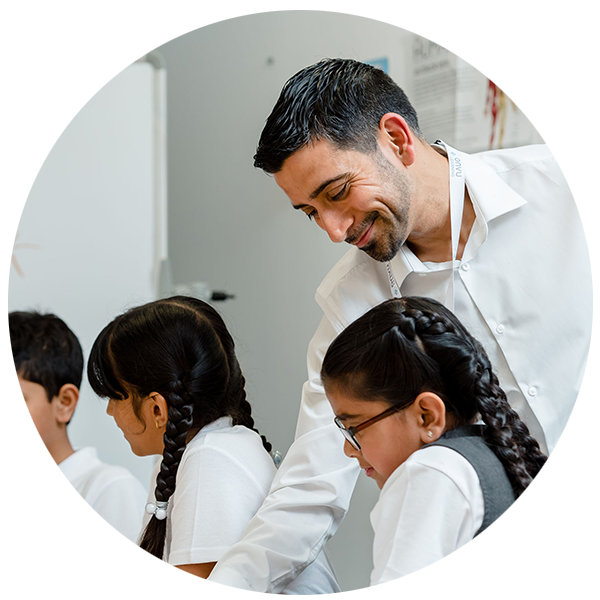 Generate best practice to improve student outcomes

Build a multi-school approach to collaboration

Identify opportunities for development across schools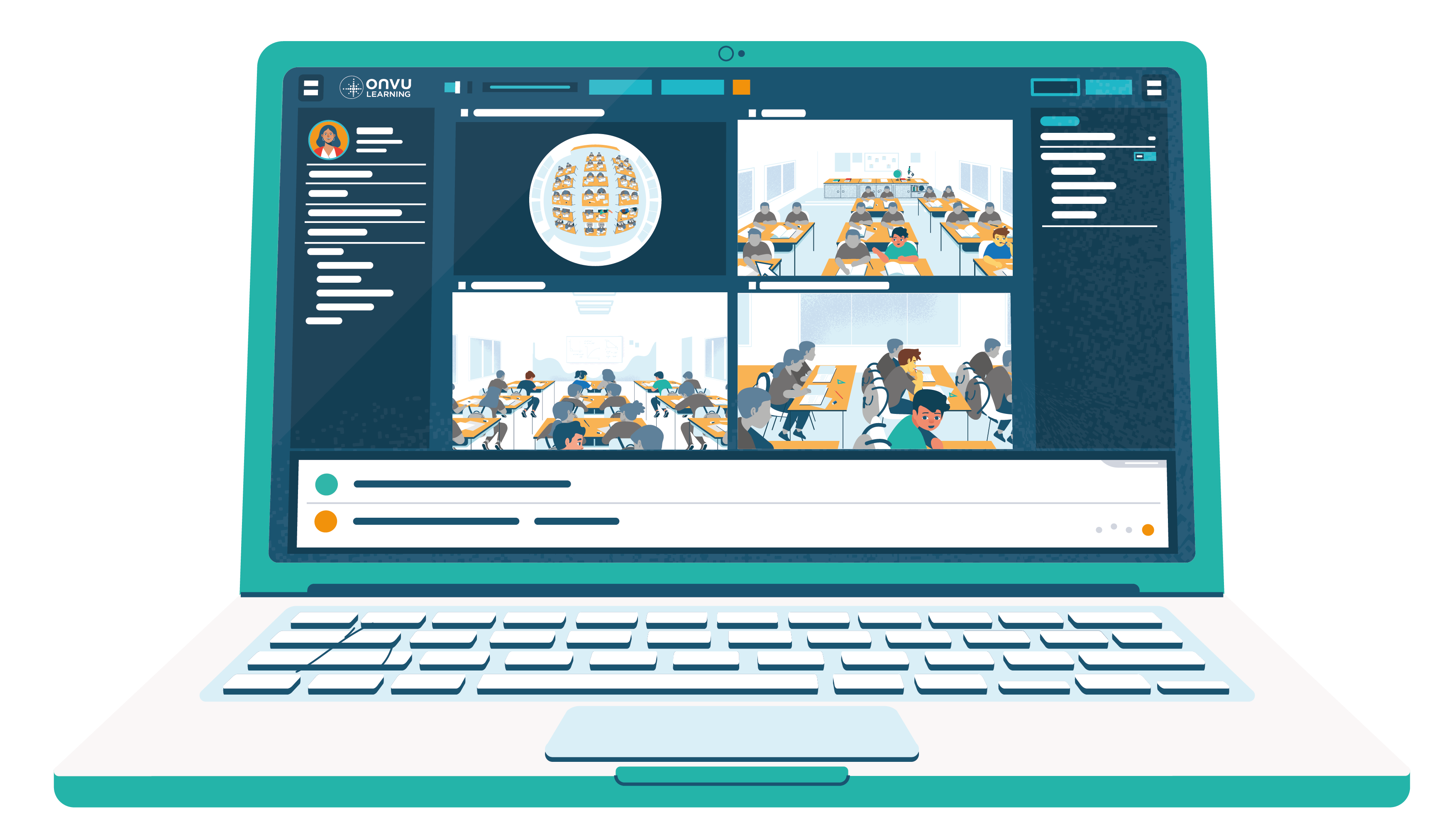 A lesson capture solution, made simple.
Discover more about our lesson observation and teacher training solution.