Reflect on lessons, share clips and analyse standards to help you improve teaching standards.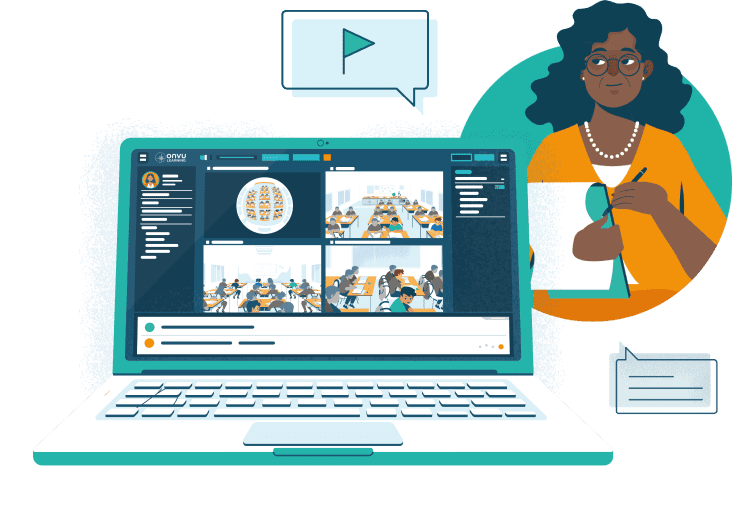 ONVU Learning is a complete 360-degree lesson capture solution that helps educators to reflect, collaborate and analyse the entire teaching and learning process.
Using 360-degree cameras, your teachers can capture the entire classroom allowing them to review and share clips of best practice from our web-based platform, to improve teaching techniques and empowering teacher autonomy.
So, if you're looking for new ways to manage your Early Careers Teachers programmes, or standardise your Teacher Professional Development Programme to improve teaching standards and learning outcomes, ONVU Learning is perfect for you.  
ONVU Learning 'Walk Around' Product Demonstration
The image quality is not indicative of the true image quality provided by the ONVU Learning platform
ONVU LEARNING CAN HELP YOU:
SUPPORT YOUR CPD FRAMEWORK
Let your teachers reflect on their classroom to effectively review their teaching practice
IMPROVE TEACHING OUTCOMES
Analyse and standardise teaching practice across schools to help improve learning outcomes
BUILD A COMMUNITY
Create a space for your teachers to share and learn easily with their coaches and peers to improve teaching practice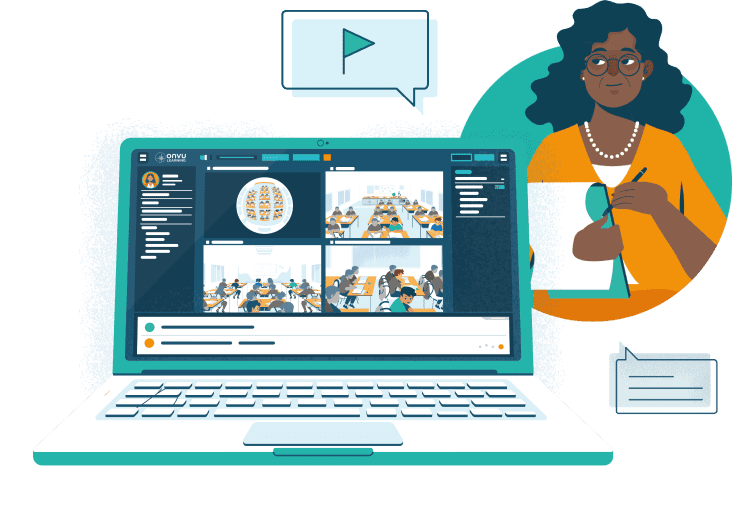 Full classroom visibility
Regular tablets and phone cameras are only capable of capturing a view in one way. Our unique, 360-degree HD cameras (with studio mics) mean that your teachers will never miss anything.
With 360-degree capability, they can look at lesson observation clips of what they were doing as well as what was happening around the classroom at the same time – a truly complete view of their classroom.
Your educators can log on to ONVU Learning at any time from any approved device to securely review their footage.  Empowering teachers to take their professional development into their own hands.
There is even a quick access button function for their classroom, so if they are teaching, and notice something they want to look back at, all they need to do is click a button and it leaves a note for them to go back to.
Our secure sharing means that your teachers can share clips with coaches, mentors and peers for advice or feedback. It can be used as evidence to form part of their professional development supporting any content framework, whilst empowering teacher autonomy.
It can even be used to create a bank of lessons for best practice sharing if you're looking for ways to standardise teaching across your departments, school or Trust.
Our cameras are designed to be discreet. This means that there's no awkward set up at the start of the lesson, or in-class observers, reducing the impact of the Hawthorne effect.
That means your teachers can do what they do best – teach in the most natural environment, removing the anxiety of being observed and empowering them to create and review their clips when they're ready.
Fully secure and data compliant
We've developed ONVU Learning to offer you the greatest support and security with GDPR, physical and software security and safeguarding standards. It's a closed system, meaning you can share, but you can't download content to help restrict access to sensitive data.
We will help you every step of the way to talk to your teachers, parents and students, with supporting documents and policies to help you get started.
We have a dedicated team to get your teams set up on ONVU Learning. We offer full support and training materials available for your IT teams and your teachers.
You'll have access to a dedicated support team that are on hand to help you out if you need it.
HOW DOES ONVU Learning WORK?
Teachers can access their footage online, that allows them to zoom, pan and take clips of important moments to help review, tag important moments and leave comments on their teaching. They can share these with their coaches, mentors and peers, securely and safely, or simply keep them for review at a convenient time.
ONVU Learning uses 360-degree HD cameras  that sit in the ceilings of your classrooms. The full view of the classroom with no blind spots mean that you don't miss a thing and can zoom, pan around and review multiple areas of your classroom at the same time. 
All of your footage is held securely cloud-based or saved locally, and only accessed by people you permit to.
CLICK THE ICONS BELOW TO LEARN MORE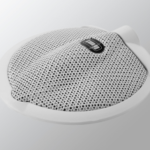 A high definition microphone
A professional studio quality microphone is included for high quality audio recording of the whole classroom. Video can be captured independently of audio if needed.
1 of 4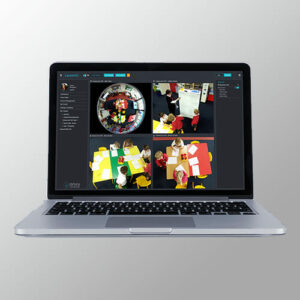 Software package
The intuitive interface is accessed via web browser to present all your video securely in one place. The software is designed from the ground up with teachers in mind; the fisheye image can be fully manipulated to save specific views of the classroom either in live mode or from recorded footage. Multiple views can be configured to allow the comparison of different areas of the classroom. Security access is specific for different people, in different rooms, at different times, and has a simple to use clip creation tool to share sections of video with others either locally or via the cloud.
2 of 4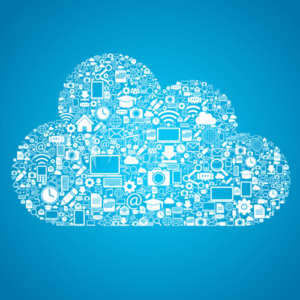 Cloud Functionality
Cloud features are optional and at the control of both the teacher and the admin. All video can be kept in the camera's integrated gateway module, with access only from within the building, or on the cloud, to access specific sections of video from another location or share clips with external people, such as mentors. Cloud storage capacity can be used to free up space on the gateway module, retain videos longer and build up collections of lessons or even full syllabus archives.
3 of 4
A high-resolution 360-degree camera
This single camera offers discrete ceiling mounting and captures the whole of the visible classroom scene with no blind spots giving a true all round view. Its integrated gateway module provides cloud connectivity and offers a simple, plug-and-play installation experience.
4 of 4
What education professionals are saying
"Capturing the learning behaviour and when the students are mostly engaging or not with learning, that's the absolute utopia of where lesson observation should be."
"It's had a massive impact on progress already, I used [ONVU Learning] with a year 9 class. I just marked their essays today and already they are achieving 30% higher grades."
"I have done more to reflect and improve my own practice than I have done since I first started training and I love it!"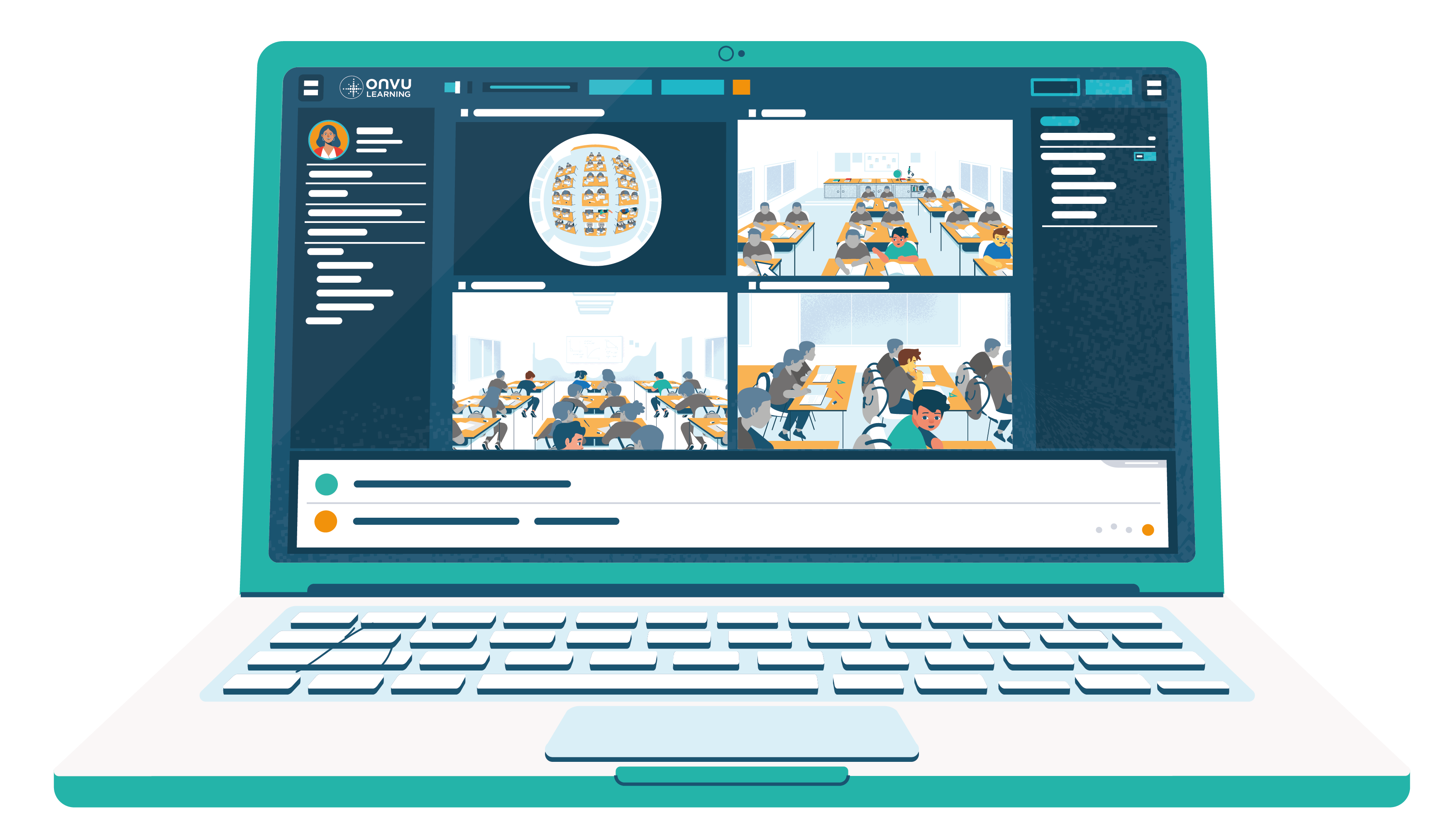 A lesson capture solution, made simple.
Discover more about our lesson observation and teacher training solution.