ONVU Learning: a simple video lesson observation solution for schools
Help your teachers record, review and share their lessons with ONVU Learning's complete lesson observation solution.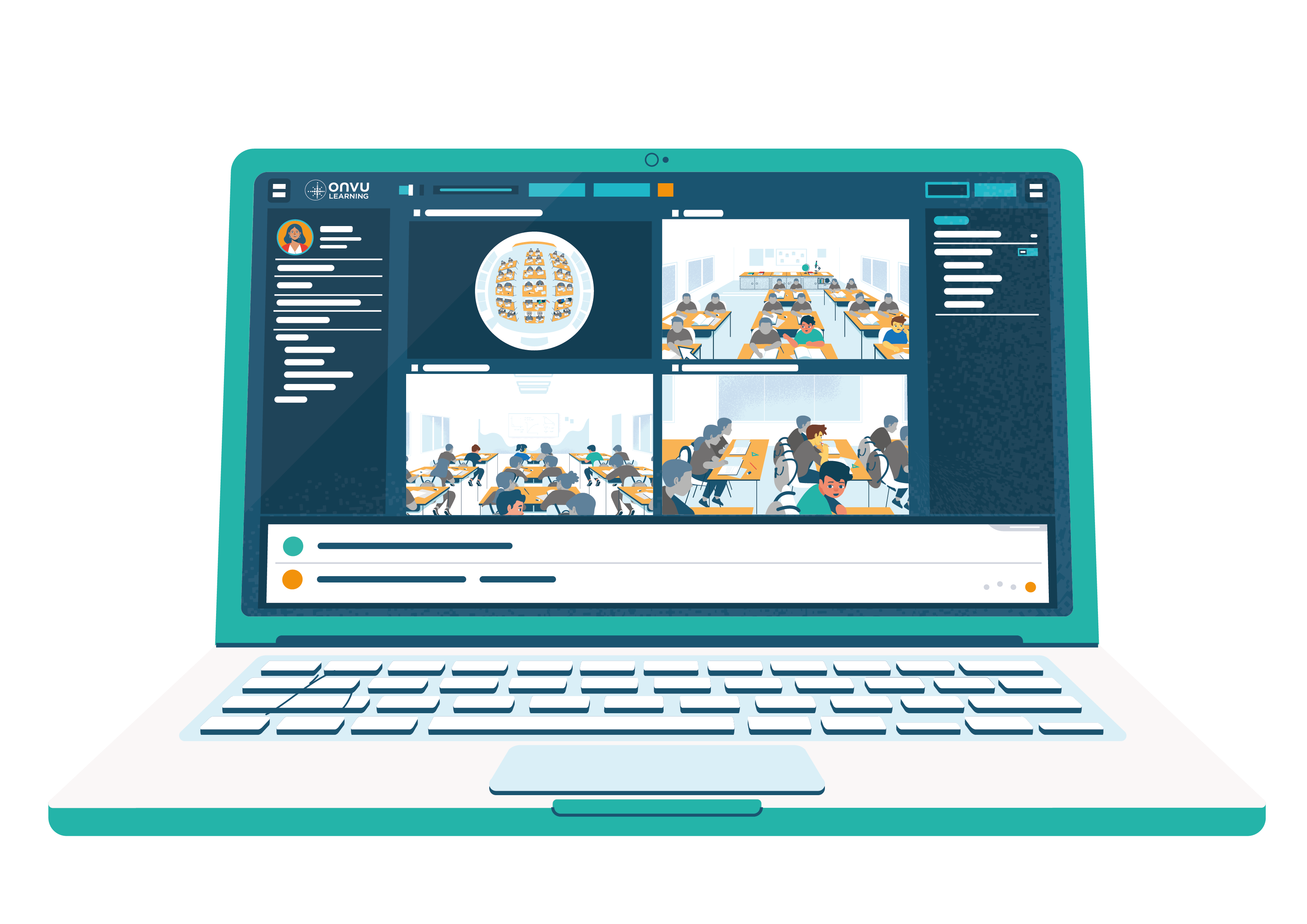 ONVU Learning is a complete lesson capture solution, made simple. It allows the secure recording, sharing, review, and analysis of the entire teaching and learning environment and puts the teacher in complete control.
It's ideal if you have NQTs or trainee teachers who may want a bit more support as they get started. Rather than wait for the next Lesson Observation, ONVU Learning allows your teachers to watch themselves back to help their self-reflection, or even share with their mentor or colleagues to get advice and support.
ONVU Learning CAN HELP YOU:
REDUCE IMPACT ON THE TIMETABLE



Reducing in-person classroom observations means more time focusing when it matters
CAN HELP TEACHER RETENTION
Non-judgemental CPD can help inspire and motivate your ECTS right from the start
IMPROVE TEACHING OUTCOMES
Help improve your school performance and teaching outcomes with tailor-made CPD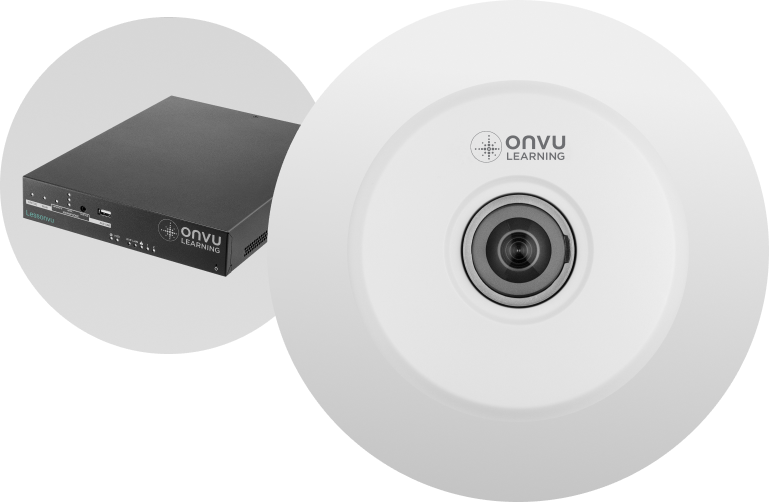 Improve teacher retention and self development
Our unique, 360-degree HD cameras (with studio mics) mean that you'll never miss anything that regular tablets or phone cameras may only capture in one way. With 360 degrees capability, you can look at what the teacher is doing, as well as what is happening around the classroom, at the same time – a truly complete view of your classroom.
Using a single high definition camera captures everything that's happening in the classroom, not just what you've planned for. It means you can review all parts of your lessons, whenever you want, without sacrificing any details.
Another person or camera in your teachers' classes can certainly distract a lesson! Whether it's another teacher or a visible tablet, these things can disrupt your teacher's class and give you only one reflection of teaching practice. That's why a discreet and fixed camera solution means that your teachers can get a more accurate reflection on their teaching practice. Avoiding the Hawthorne Effect helps your teachers look at a more accurate reflection of their class, helping you look at the real ways to improve your school performance all year round.
You can set ONVU Learning to record at set times through the day or all day. There's no wasted time for setting up at the start of a lesson, and no need to bring in IT to set up, distracting lessons. It means that they don't have to wait for a set time or class to review, they review at any time, on any lesson they want to see. So, if something unexpected happens during the day, don't worry, the teacher can take a look at those critical moments, whenever and wherever they happen, at any time.
Teacher owned and non-judgmental
ONVU Learning is designed to be non-judgmental and purely focused on teacher performance and improvement. It can be completely owned by your teachers. They get to set up recording and control who sees it, so that they can carry on with their self-reflection and evidenced informed CPD and not worry about turning on cameras before a lesson.
HOW DOES ONVU Learning WORK?
ONVU Learning uses our award-winning 360-degree HD cameras, with mics that sit in the ceilings of your classrooms. Our 360-degree cameras mean that you don't miss a thing and can zoom, pan around and review multiple parts of your classroom at any time.
All of your footage is held securely cloud-based or saved locally, and only accessed by people you permit to.
Users can access their footage in our online platform, that allows them to zoom, pan and take clips of important moments to help review, tag important moments or trends in their teaching. They can share these with other users, colleagues and mentors, securely and safely, or simply keep them for review later. Your teachers can also use our guided Reflect software to help them with a self-guided reflection on their lessons.
CLICK THE ICONS BELOW TO LEARN MORE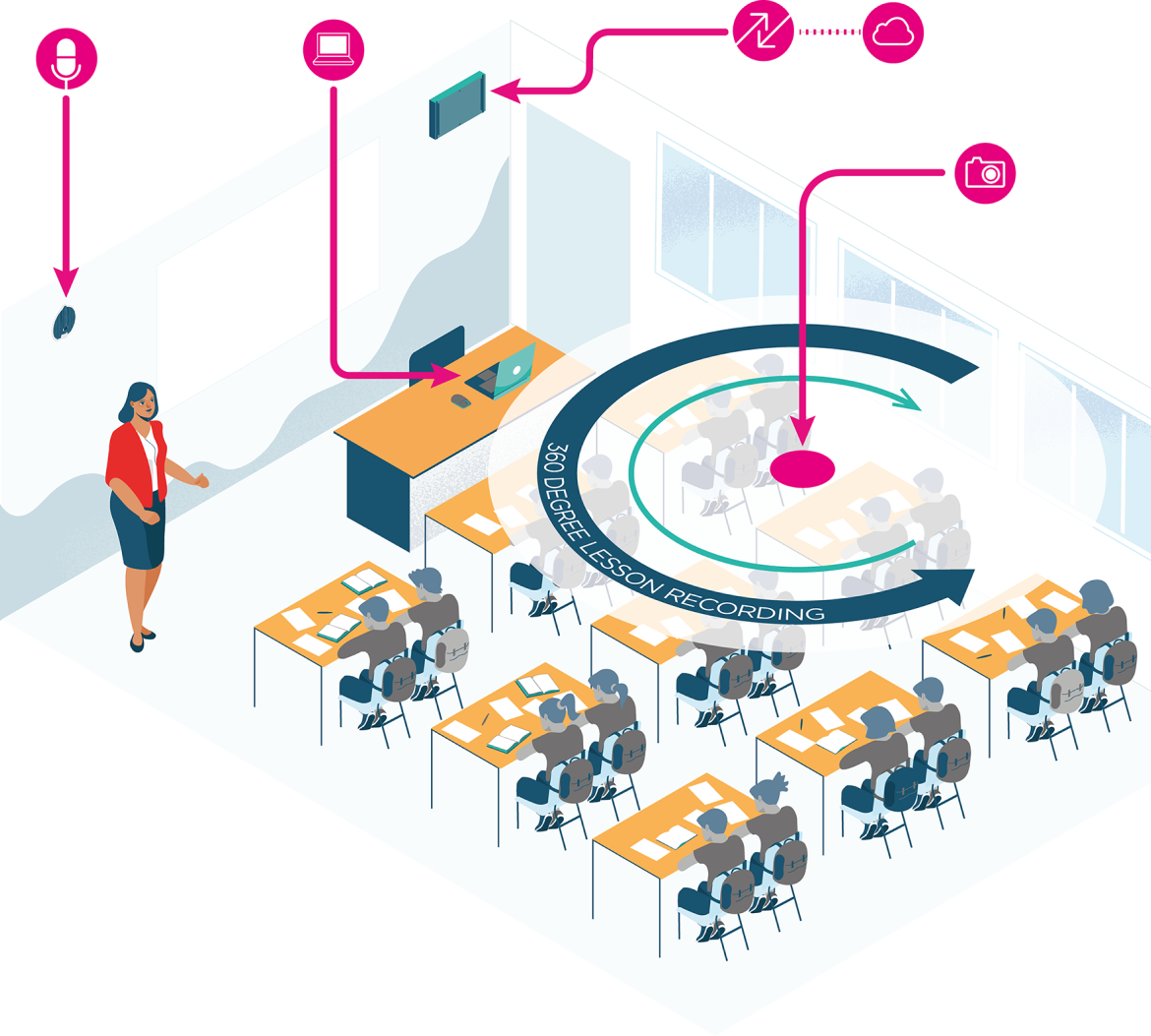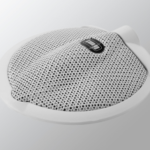 A high definition microphone
A professional studio quality microphone is included for high quality audio recording of the whole environment. Video can be captured independently of audio if needed.
1 of 5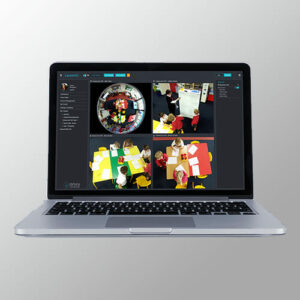 Software package
The intuitive interface is accessed via web browser to present all your video securely in one place. The software is designed from the ground up with teachers in mind; the fisheye image can be fully manipulated to save specific views of the classroom either in live mode or from recorded footage. Multiple views can be configured to allow the comparison of different areas of the classroom. Security access is specific for different people, in different rooms, at different times, and has a simple to use clip creation tool to share sections of video with others either locally or via the cloud.
2 of 5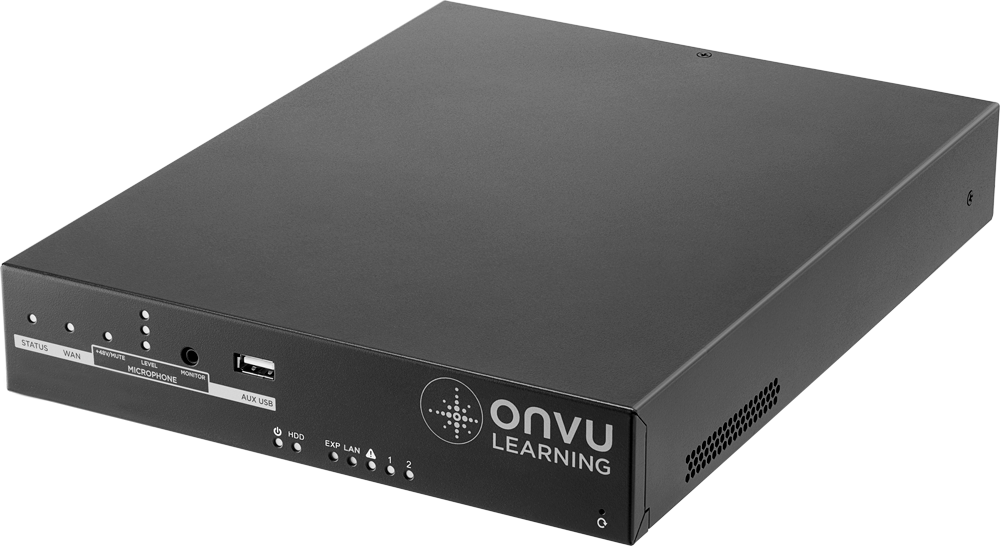 The Gateway box
This unit provides connections for the camera, microphone and network as well as the local storage and transmission of the video and audio content. It manages the systems and provides for the truly plug and play nature of ONVU Learning, with only power and network being required.
3 of 5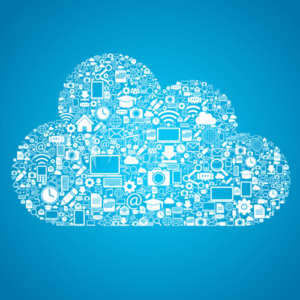 Cloud Functionality
Cloud features are optional and at the control of both the teacher and the admin. All video can be kept on the Gateway, with access only from within the building, or on the cloud, to access specific sections of video from another location or share clips with external people, such as mentors. Cloud storage capacity can be used to free up space on the Gateway, retain videos longer and build up collections of lessons or even full syllabus archives.
4 of 5
A high-resolution 360-degree camera
The camera offers discrete ceiling mounting with plug and play installation. The single camera captures the whole of the visible classroom scene with no blind spots giving a true all round view.
5 of 5
What education professionals are saying
"Capturing the learning behaviour and when the students are mostly engaging or not with learning, that's the absolute utopia of where lesson observation should be."
"It's had a massive impact on progress already, I used [ONVU Learning] with a year 9 class. I just marked their essays today and already they are achieving 30% higher grades."
"I have done more to reflect and improve my own practice than I have done since I first started training and I love it!"
"If you compare two scenarios: one a person coming to the classroom and giving you feedback, the other a [ONVU Learning] platform...I would go with the [ONVU Learning] platform."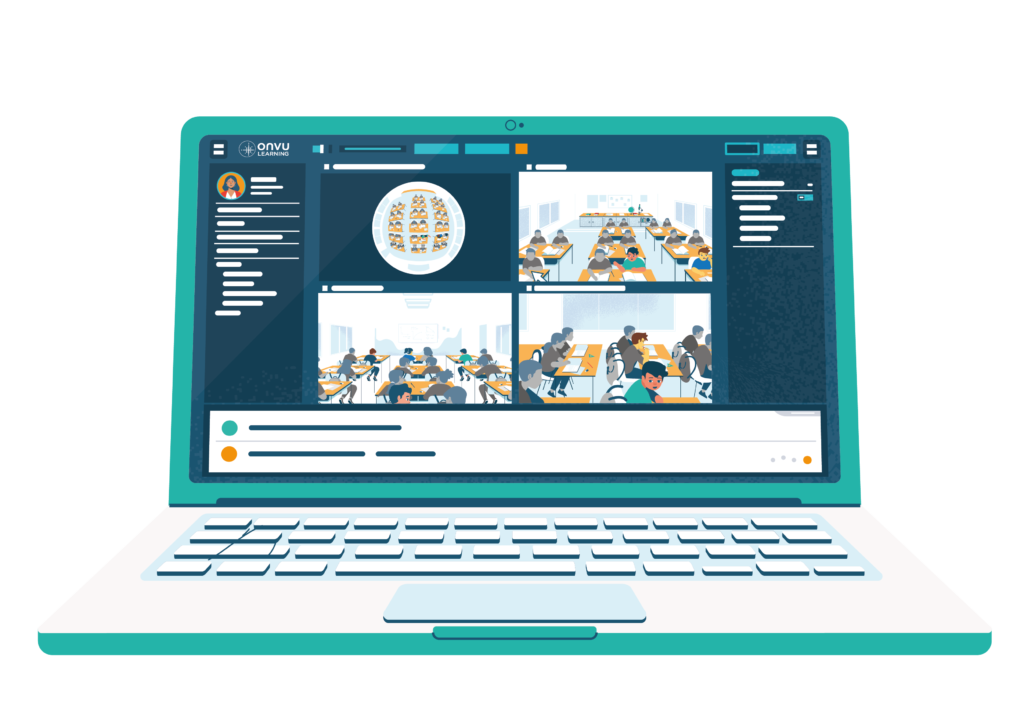 A SIMPLE VIDEO LESSON OBSERVATION SOLUTION
FOR SCHOOLS
Get in touch with a member of our team to discuss all opportunites and book a free demo.