The world of the early careers teacher (ECT) is exciting and demanding in equal measure. Knowing you are embarking on a journey that is going to help improve the lives of young people alongside the pressures of continuous training through the early career framework can bring a whole host of challenges.
Your teaching journey is exactly that, your journey! You need support and development plans that are going to help you to be the very best you can be. ONVU Learning provides technology that can help you and your mentors effectively assess and reflect on your teaching practice in a way that you control and benefits you the most. ONVU Learning empowers you to grow effectively as an ECT and quickly make a positive impact in the classroom.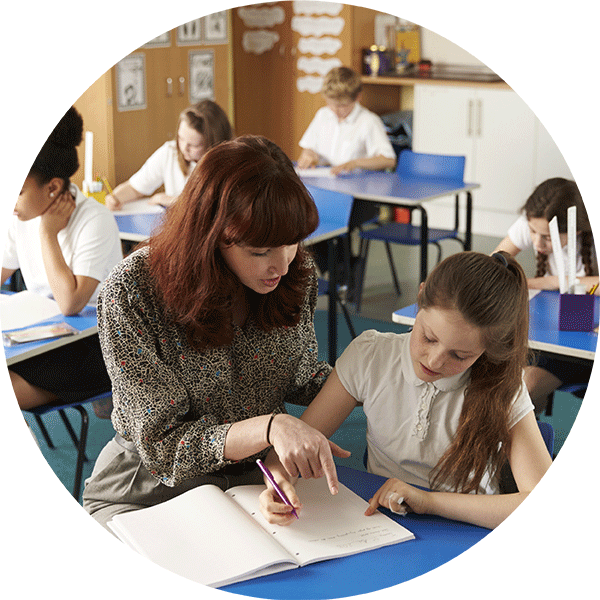 Providing YOU Support AS AN Early Careers Teacher
It's important to grow your confidence in the classroom from day one. Understanding your specific development needs is the key to success. It can be difficult to understand what those needs are from third-party feedback alone that can often feel vague, generalised or more like a box-ticking exercise. 
With ONVU Learning you can take control of your development giving you the power to review and assess your teaching practice either alone or with your mentor.
The ONVU Learning solution uses a 360-degree ceiling mounted camera to give you a complete birds eye view of the classroom. The platform allows you to 'move around' the classroom, enabling you to observe and hear your teaching practice and student engagement all at the same time. This experience is completely unique to ONVU Learning – we provide you with the insights you need to be the very best you can be!  
EMPOWERING EFFECTIVE ECT PROFESSIONAL DEVELOPMENT
ONVU Learning is designed to help you achieve your development goals. We understand that the life of an ECT can feel incredibly busy. By having a bank of multiple recordings you can quickly self-reflect on teaching and learning moments that are going to make the greatest difference to your students.
What's more, through secure clip sharing on our platform, you can tag and share moments of interest with your mentor without having to schedule and set aside additional time. This provides you both with richer insights and extra valuable time to take action. And remember… all the clips are yours, you are in control of what you choose to share and when!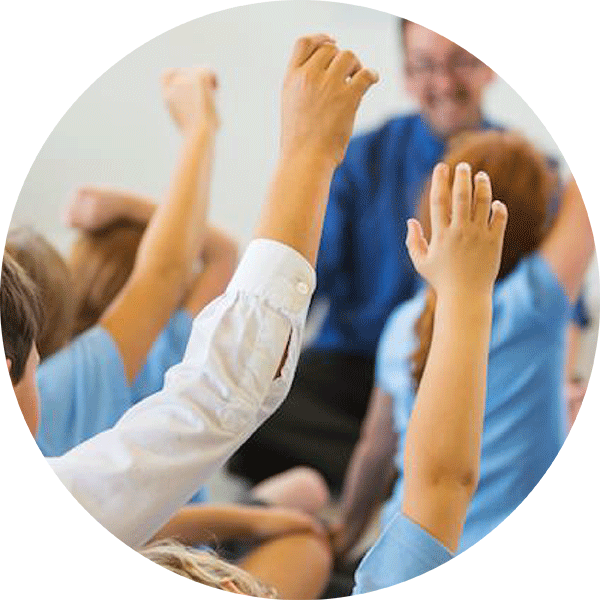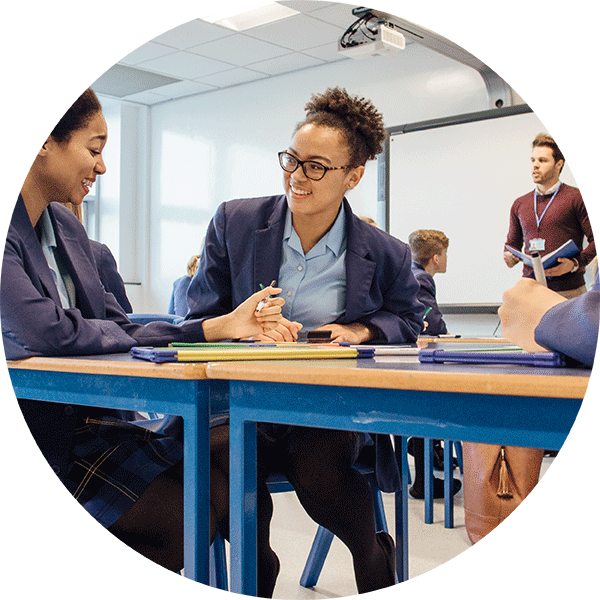 rolling out your ect programme effectively
We understand that ECT programme implementation requires school-wide support:
As a school leader, getting your trainee teachers off to a great start on day one is key to their success and their students' outcomes.
As an ECT mentor, you will have at your fingertips the most useful information about how your mentee is getting on in the classroom. By selecting the best moments on which to focus reflective conversations, you will find mentoring rewarding and effective.
As an ECF course leader, you will be able to check-in with mentors and ECTs during their development journey. You will have access to key insights from across your cohort and even multiple schools from which to demonstrate great practice and identify areas that require attention.
If you are responsible for teacher development beyond the ECF, find out more about how we improve school-wide standards: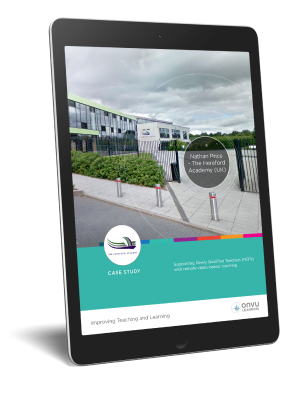 ONVU Learning instigated a project with ECT, Nathan Price, to explore whether the innovative use of 360-degree camera technology might address the inevitable challenges of effectiveness and efficiency when faced with a difficult year group. 
Building a network of collaborative ECTs
Our dedicated Community is a place that teachers can go to and share tips and advice based on their common experience of being a teacher. Our clips can be shared securely so that you can ask one another pertinent questions, find common approaches that work and seek support that works for you. 
Join us and find support with day-to-day teaching, learning from one another at every stage of your careers.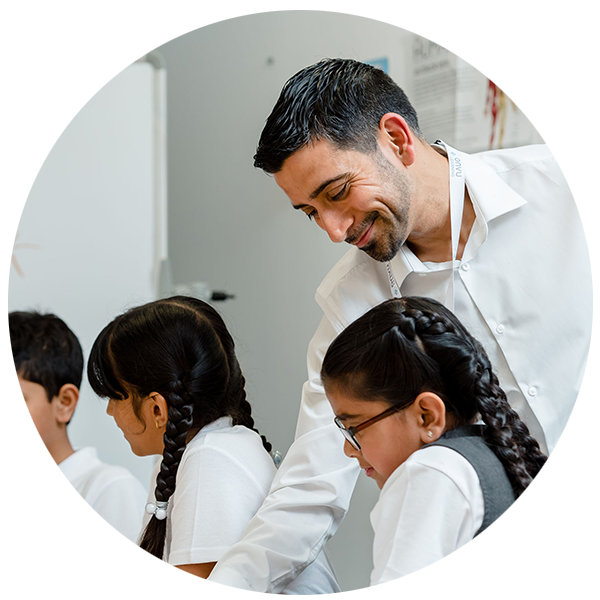 Develop a passion for reflecting on teaching practice

Build a supportive network of ECTs across Schools & Trusts

Scale consistent training with coaches & mentors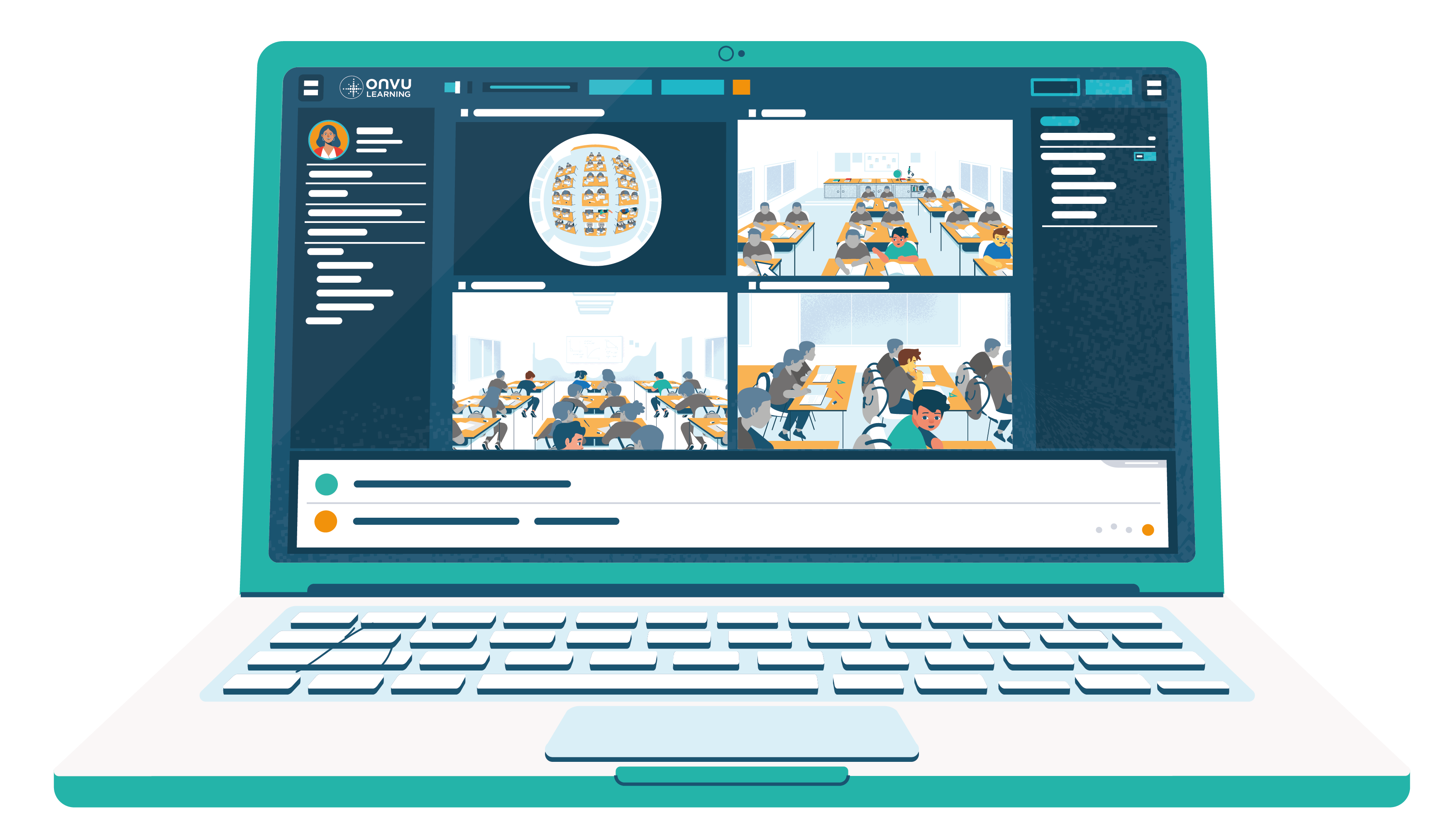 A lesson capture solution, made simple.
Discover more about our lesson observation and teacher training solution.